Excel & VBA Programmer solutions.
Looking for a Microsoft Excel developer? Look no further than ProsperSpark.
Need a VBA Developer? We can help with that, too.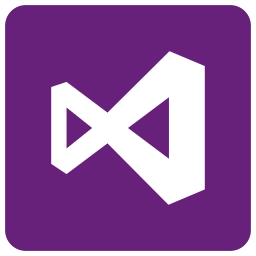 Excel is great but are you using it efficiently?
It's safe to say most people in the professional world are familiar with Excel – it is used around the world in nearly every industry and has proven to be productive force by using functions to analyze, organize and evaluate large batches of data.
Most individuals and employees know how to navigate this awesome program but they are not an Excel VBA programmer. As a result they miss out on the complete advantages and possibilities it has to offer. Enter the Excel Developer (or VBA Developer)… Professional Excel VBA programmers provide you with the ability to enhance the functionality of Excel and VBA macros to provide a richer set of features that are specific to the tasks and needs within an organization. At ProsperSpark we live and breath all things Excel. Our team is compromised of professionally vetted Microsoft Excel Developers. If you're in need of VBA Developer or Excel VBA programmer we have you covered.
What Our Clients Are Saying

"Great job! – I tried to use another excel consultant before I found Propserspark and they cost me time and money."
Paul T.
"Went far and beyond to meet my needs. I give them 10 stars and will refer them to anyone and everyone. I will continue to use ProsperSpark for all of my projects."
Caitlin J.

"Their Excel Developer took our project and really thought outside the box to come up with solutions we wouldn't have considered."
Sarah H.

"If you want to hire an excel expert with patience, understanding, flexibility, speed, and impressive outcomes – You will not find anyone better!!!"
Jay B.
When it comes to finding an Excel consultant or VBA Programmer, look no further.
All ProsperSpark all of our Microsoft Excel Developers and Excel VBA Programmers are based in the U.S. and Canada and undergo an extensive background check and vetting process.  Our goal is to become your trusted virtual ally. We help to make your data more accessible and working with an Excel VBA programmer easier than ever before.
Get started with your Excel Developer, VBA Developer or Project Solution today.