Yes, We can do that in Excel.
We design and build anything in Excel for busy professionals just like you.
Need your spreadsheet to work? Consulting in excel is what we do and can help with that, too.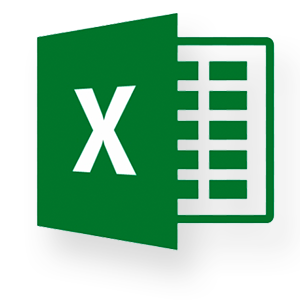 Is excel helping you or holding you back?
If you've ever stared at your screen for hours on end or said, "I hate Excel spreadsheets!' then you probably know the answer. Luckily, you know the value of your time and our job is consulting in Excel to make you look like a rockstar when it comes to your spreadsheet project, VBA Macros and automating tedious processes.
We do this by creating stunning, functional and optimized dashboards, reports, scoreboards and more. Whether you're looking for a customized ground-up solution, consulting in excel or VBA consulting, or just need a to fix a troublesome report, we can help!
What Our Clients Are Saying

"Great job! – I tried to use another excel consultant before I found Propserspark and they cost me time and money.
Paul T.
"Went far and beyond to meet my needs. I give them 10 stars and will refer them to anyone and everyone. I will continue to use ProsperSpark for all of my projects."
Caitlin J.

"Their Excel Developer took our project and really thought outside the box to come up with solutions we wouldn't have considered."
Sarah H.

"If you want to hire an excel expert with patience, understanding, flexibility, speed, and impressive outcomes – You will not find anyone better!!!"
Jay B.
Prosperspark is your ally when it comes to Consulting in Excel and VBA Consulting
The world of business and numbers can be unforgiving, especially when working with spreadsheets or finding help with consulting in Excel. At ProsperSpark, our mission is to become your virtual ally, making your business data more accessible (and easier to use) than ever before. That's why our services include everything you need to hit the ground running and more.
Forms
Custom designs for online and Excel forms to capture the data that matters most.
Need to close more sales? We build quote, proposal, and SOW tools that significantly speed up the sales process while improving the overall look and feel of the document you hand to your client, customer, or patient.
Calculators & Models
View or forecast anything from business expansion models to large capital investments and sales projections.
Data Visualization
See what your data is trying to tell you in the form of a chart or graph.
API Integration
We can connect your process with a number of compatible platforms and programs.
Inventory
Inventory tracking spreadsheets that just work. We make auditing and viewing your inventory stress-free.
Design / Modern Look & Feel
Tell visually compelling stories and say "goodbye" to boring spreadsheets!
Commission Tool
We distill complex commission plans into powerful Excel tools. This makes generating rep statements, calculating payroll, and tracking sales progress a breeze for all sorts of industries like insurance, consulting, law firms, pharma, and more.
Get started with your Excel Developer or Project Solution today.
Custom Formulas/Functions
Need an easier way to analyze and build reports? We help you build frustration-free databases that simply work.
Convert to Template
Custom automation to convert your data (such as an export) into a specific template so you may upload into another system (such as Quickbooks or ADP).
Export to PDF and Email
Automate your entire PDF-to-email process with a click of button.
Pop-Up Form
Individualized forms (VBA userforms) designed by you that help make the data entry process simple, fast, and easy.
Import Data to Excel
Import data easily. No more tedious copying and pasting.
Print Automation
Need to run a custom report and print it for every client on your customer list? We can automate this entire process with a click of a button.
Clean Data
Organize raw data (like .csv) exports from vendors and clients with a click of a button.
Custom Formatting
Apply custom formatting to multiple cells, tabs, and workbooks automatically..
Clear a Form
Reset all of the necessary fields in an Excel form in seconds.
Automatic Filtering
If you find yourself constantly applying multiple filters to your data, then we can make your life much easier with custom-built filtering automation.
Excel Add In
Save time with awesome functionality and distribution capabilities using VBA Macros.
Custom Formulas/Functions
We code custom formulas or UDF's (user-defined functions) in Excel. Instead of writing a complex formula each time, we can build you custom formulas that are available and repeatable every time you open Excel!
Get started with your VBA Consulting or Project Solution today.
Spreadsheets + Modern Design
Does your spreadsheet look like it's from 1999? We design spreadsheets that look professional, modern and compelling.