Small
Business Solutions
Spreadsheets. Analysis. Process.
Small
Business Solutions
Spreadsheets. Analysis. Process.
Learn How much your process is costing You
Learn How much your process is costing You
Small businesses often don't have access to someone with expert level Microsoft Excel skills, years of management experience analyzing business, or process improvement expertise. ProsperSpark fills that gap. Anything from simple or complex Excel spreadsheets to improving your operational processes to analyzing your organizational structure.
We provide Microsoft Excel and VBA (macros) consulting, business analysis consulting, and process improvement / automation consulting.
We are located right here in Omaha, NE but we help people all over the nation such as people in Iowa, Minnesota, Kansas, Colorado, Missouri, North Dakota, South Dakota, and Illinois. We even help a few clients overseas.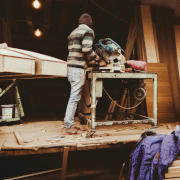 A Small Business Owner
You are busy. You are too busy to handle everything yourself but you can't justify another full-time employee.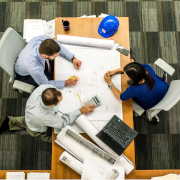 Leading a Large
Project
You have your hands full coordinating the project.  You have a lot to get done and not enough time or resources.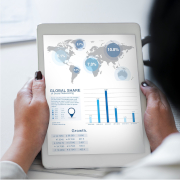 Growing More Than Expected
You have grown. You are no longer a couple person company.  You know you need to streamline some processes to stay out of the red.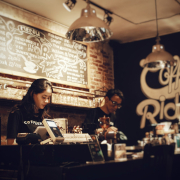 Improving Your Operation
You know you need to make some changes. The business or industry has evolved and you need to make things easier for your team.
Business is always changing. Staying ahead of your competition takes relentless effort. We help find solutions to problems that seem impossible to overcome. We enjoy automating tedious processes and leveraging new software tools to help free up your valuable time!
We pride ourselves in standing out from the crowd. We accomplish this by absorbing feedback from our clients in order to tailor solutions to meet their exact needs!
"Great job- tried to use other people before I found Brandon they cost me time and money. Very professional — brought his own ideas that made my project even better."
"Brandon took our project and really thought outside the box to come up with solutions we wouldn't have considered."
"Brandon is a very knowledgeable consultant. He went far and beyond to meet my needs that seemed to be never ending. He took everything the extra mile and even gave me an extra phone call to explain everything. I give him 10 stars and will refer him to anyone and everyone. I will continue to use him for all of my projects."
"If you want a job done extremely well, with patience, understanding, flexibility, speed, and impressive outcomes – Brandon is the person for you. To top it off, we learned throughout the process! His humble nature encouraged a great number of questions, learning, and better outcomes than we ever expected. You will not find anyone better!!!"
Getting started with us is as simple as scheduling a FREE quick no-pressure conference call with us.
We suggest a 30 to 60 mins discovery call to get started.
There is a 15 mins call option available as well.